IIH Research
New treatments for IIH are one of the top research priorities and are being investigated by teams around the world.
The IIH Top 10 Priorities for Research and funded by IIH UK will help to guide funders and research teams to the needs of people with IIH.
Research into IIH is carried out in a variety of ways. Click here to find out more about how it is carried out and here to find out how you could support research.
---
Research Teams in IIH
IIH UK are proud to work support teams around the country with their research. If you are a researcher and would like to find out how IIH UK could support your research and to feature on our pages click here.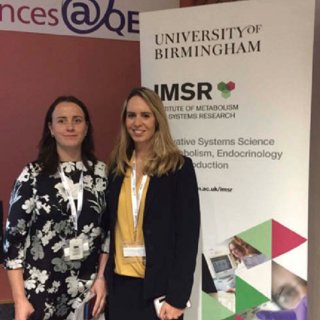 ---
Meet the Researchers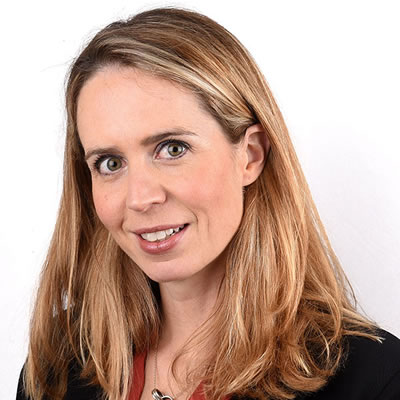 Professor Alex Sinclair
Professor Alex Sinclair is based at the University of Birmingham in the Institute of Metabolism and Systems Research. Prof Sinclair has dedicated her career to driving research forwards in IIH. She has published over 74 research publications on IIH.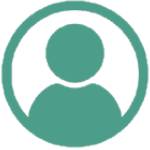 Her profile can be found here.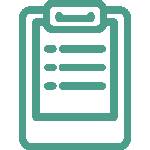 Her research publications can be found here.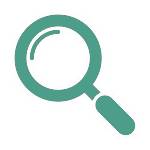 Her current research projects in IIH can be found here
---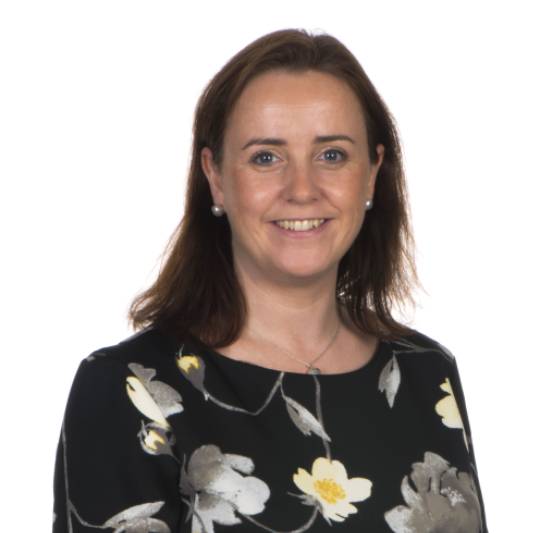 Miss Susan Mollan

Miss Susan Mollan is Consultant Neuro-Ophthalmologist and Director of Ophthalmology Research, University Hospitals Birmingham. She leads and carries out research into IIH and has been instrumental in key advances in IIH such as IIH Top 10 and IIH guidelines on management. She works closely with Prof Sinclair and other clinician scientists.
---
Miss Olivia Grech
Department: Metabolic Neurology, Institute of Metabolism and Systems Resesarch, University of BirminghamOlivia works in one of the UK's leading headache research labs under the supervision of Professor Alex Sinclair and Professor Gareth Lavery, collaborating with both clinical and academic researchers to deliver translational research which can best benefit patients.
Email: oxg958@student.bham.ac.uk
1. Tell us about job?
I'm a second year PhD student, who was awarded a Brain Research UK PhD studentship in 2019 to pursue research into the disabling headaches of Idiopathic Intracranial Hypertension within the Metabolic Neurology group at the University of Birmingham.
I work in one of the UK's leading headache research labs under the supervision of Professor Alex Sinclair and Professor Gareth Lavery, collaborating with both clinical and academic researchers to deliver translational research which can best benefit patients.
Overall, my PhD aims to understand the mechanisms underlying headache in IIH and identify potential new treatments using sophisticated mice models. Although the primary objectives include establishing effective and translational models of IIH, I am also involved in multiple IIH projects also involving clinical trials within the group.
2. What made you interested in IIH?
I have always favoured neuroscience throughout my education, choosing to investigate epilepsy in my undergraduate BSc and the genetics of human ageing during my research Masters. Throughout these years at university, I've enjoyed exploring neurobiology and exploring neurological disorders that have seemingly 'invisible symptoms'. IIH in particular has interested me in my post graduate career as although it is growing in prevalence there is little awareness and discussion regarding IIH in medical research. IIH is hugely disabling condition and has such a severe impact on its sufferers, yet there is much left to uncover about its causes and how to effectively treatment. I was drawn to Prof's Sinclair's group as it seemed they were putting pieces of a puzzle together to reveal more about the biological origins of IIH.
3. Tell us about your research?
During my first year of my project, I explored the association between metabolism and headache triggers which is evident from fasting, exercise and hypoxia driven headaches. I have developed a brain slice platform which is capable of modelling headache mechanisms and providing a readout of metabolism. This work has demonstrated that inducing headache pathways in this system is capable of altering metabolism, which I next aim to target therapeutically. To develop this platform, I also was awarded the Midlands Neuroscience Research Teaching fund.
My project also involves using state of the art innovative microchips which have been developed in collaboration with the University of California LA, to non-invasively measure intracranial pressure and headache mechanisms. By investigating the association between pressure and headache mechanisms we hope to assay the effectiveness of new and existing therapeutics.
I've presented my research at numerous conferences during my PhD so far including the European Headache Federation and the Midlands Ophthalmology Society. I have also co-authored five journal articles on the topic of headache disorders, one of which I am the first author of. I have really enjoyed the communicative part of my research so far!
4. How will your research help people with IIH?
My PhD project in particular aims to elucidate mechanisms which cause headache in conditions of raised intracranial pressure in order to find drugs to alter this relationship. These studies will provide the first insight into headache mechanisms in the setting of raised brain pressure. This is particularly advantageous for people with IIH as I will be analysing how existing drugs can modify these mechanisms, providing evidence for translation into future IIH headache therapies. The more we learn about the underlying pathways which lead to IIH and its symptoms such as headache, the better equipped we are to treat it.
---
To find out more about published research in key areas of IIH please see below:
Management of IIH
Management of IIH has advanced over recent years thanks to the growing body of research into IIH. There are now guidelines as to how IIH should be managed and these can be found here. If your neurologist or ophthalmologist is not aware of these please guide them to these pages to find out more or ask them to contact IIH UK for our information pack.
---
Drug treatments for IIH
New treatments for IIH are at an exciting stage.
For information on medical treatments for IIH click here.
Work in animal models showed the potential of medications to reduce intracranial pressure. Find out more about this trial here.

Hannah F. Botfield, Maria S. Uldall, Connar S. J. Westgate, James L. Mitchell, Snorre M. Hagen, Ana Maria Gonzalez, David J. Hodson, Rigmor H. Jensen, Alexandra J. Sinclair. A glucagon-like peptide-1 receptor agonist reduces intracranial pressure in a rat model of hydrocephalus. Science Translational Medicine, 2017; 9 (404): eaan0972 DOI: 10.1126/scitranslmed.aan0972
Follow the link above to read the published article.
In humans trials of an existing drug have showed the potential to reduce brain pressure.
The IIH Pressure trial used a new method of pressure monitoring to measure the brain pressure continuously without lumbar puncture and tested to see if an existing diabetes drug (Exanatide) could change brain pressure in people with IIH. It was a randomised double blind study (see our understanding research page). This was the first study of it's kind and we were very excited to see the results which showed that exenatide could lower brain pressure in the participants.
Find put more about this trial here.
Read the full paper here.
Prof Sinclair presented regular updates on this research to people with IIH at our patient conferences. This work has now progressed to repurposing Exenatide for IIH.
Invex is a global biopharmaceutical company focused on the repurposing of an already approved drug, Exenatide, for efficacious treatment of neurological conditions derived from or involving raised intracranial pressure, such as Idiopathic Intracranial Hypertension (IIH), acute stroke and traumatic brain injury. Invex has trade marked its repurposed Exenatide as Presendin™. Following a successful Phase II clinical trial in May 2020, the Company will now progress Presendin™ into a Phase III registration study in IIH.
Find out more and sign up for updates here.
Other relevant publications for treatments
---
Surgical Treatments for IIH
To find out more about the types of surgical treatments for IIH click here.
Published research on Shunts and Stents can be found below.

---
Weight in IIH
To find out more about the importance of weight for IIH click here.
Published Research on weight in IIH
---
Causes and symptoms of IIH
To find out more about the importance of IIH click here.
Published Research on causes and symptoms in IIH
---
Other important research papers in IIH
IIH in children
To find out more about the IIH in Children click here.
Published Research on IIH in children in IIH
---
Headache in IIH
To find out more about the Headache click here.
Published Research on headache in IIH