Information for Researchers
IIH UK is proud to support and work with researchers around the country. IIH UK supports research and researchers in the following ways.
Co-creation and PPI - IIH UK trustees, research representatives and members have worked with researchers on the co-creation of research that is designed to improve the lives of people with IIH. We have supported research teams input at the idea generation stage, research management and steering group attendance and have been co-applicants on a number of successful research grants.
Membership - IIH UK has over 400 members across the UK and our website and support groups are visited by over 6.500 people with IIH, their carers, families and health care professionals. IIH UK can support researchers by advertising research aligned to our research priorities. We have also worked with researchers to carry out electronic surveys see IIH UK research.
Research funds - IIH UK has previously provided grants to support research projects aligned to our research priorities. IIH UK is planning to develop an annual funding round to support research. More information coming soon. To be alerted when further information is available please contact research@iih.org.uk.
IIH UK is currently supporting: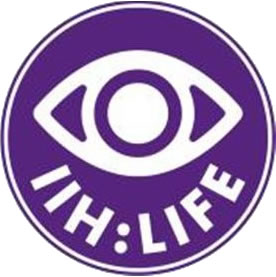 IIH Life Registry
IIH UK provides annual funding to support the IIH Life Registry. The IIH Life registry has been developed by Professor Alex Sinclair. The Life Registry captures information from neurologists/ neuro opthalmologists and patients around the country. For more information click here.
Patient travel - Funding for patients taking part in the IIH Pressure trial.
Dissemination - IIH UK is delighted to work with researchers to disseminate research to our members and visitors to our webpages. This widens the research impact. Researchers are also invited to attend our patient conference where many researchers have presented to our members. We are also developing a research archive on our website with a lay language summary of peer reviewed published research and are keen to work with researchers to develop this. We also have a members newsletter in which we are delighted to showcase research. This is circulated to our membership twice a year. Please contact us to find out how to showcase your research in our newsletter or web pages. To widen the impact and dissemination of research IIH UK have supported the development and circulation of hard copy materials of research materials such as the IIH Research priorities, IIH guidelines for management.
Conferences and events - IIH UK is proud to run an annual patient conference. Researchers and clinicians from around the country present at this event. To find out about presenting to our members please contact research@iih.org.uk.
IIH UK supports events that are aligned to our aims such as the annual CSF day. IIH UK has also supported the following events providing funding, materials and trustee attendance.
Professional Membership - We encourage researchers and health care professionals to support IIH UK by becoming members. Professional membership costs just £10 and can provide vital funds to support our work including research. We also have many items in our shop that may be of interest to you to help us publicise IIH UK.
To find out more about working with us on any of the above please email research@iih.org.uk.