IIH UK Team
IIH UK is a small national charity run by a dedicated team of volunteers. IIH UK does not employ any staff and the Trustees, Reps and Volunteers dedicate their free time to the Charity. Our wonderful Representatives and Volunteers all have IIH and or care for someone with IIH, many volunteer their time despite their lives being severely affected by IIH.

IIH UK Patron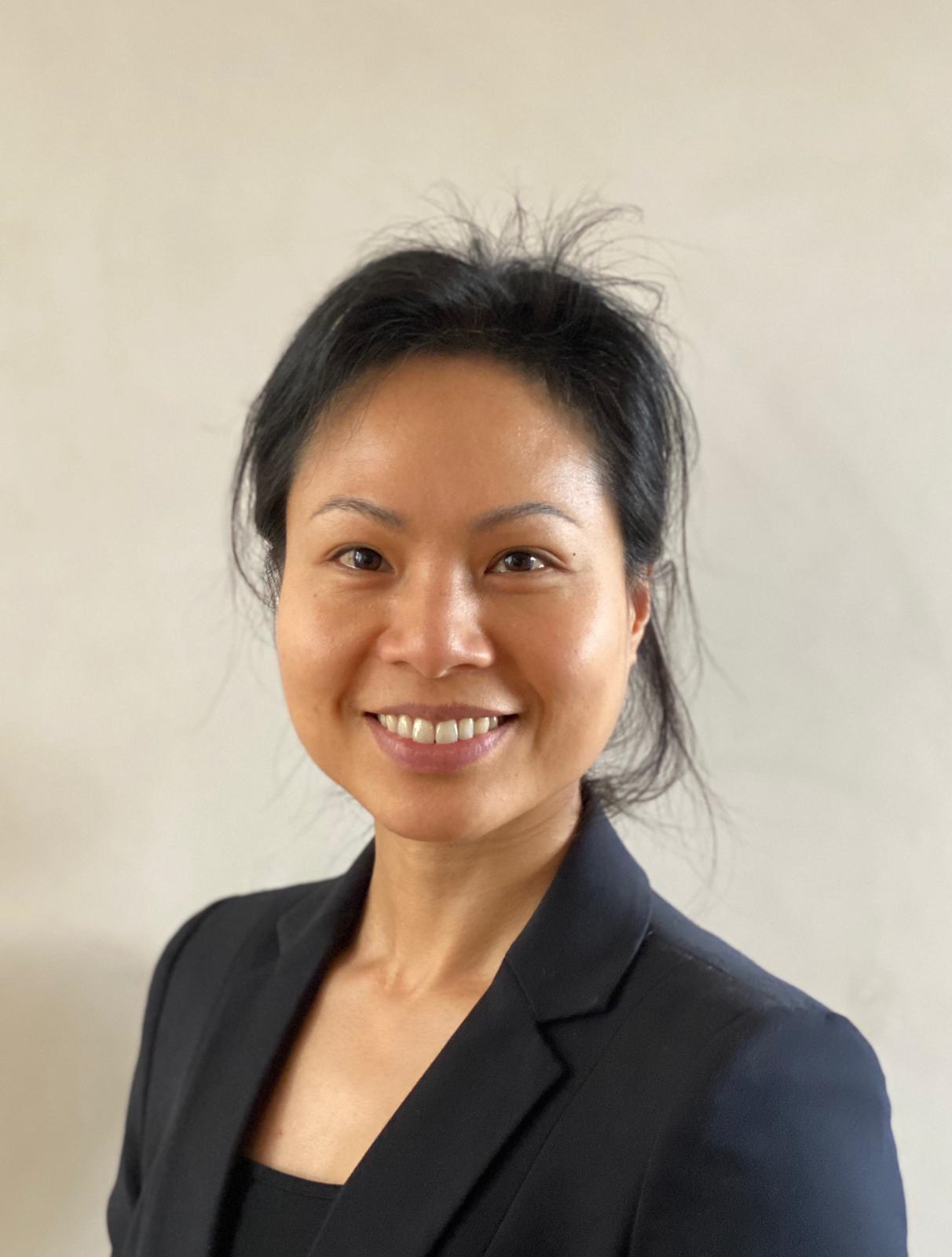 Dr Sui H. Wong – IIH UK Patron

Dr Sui H. Wong is a consultant neurologist and neuro-ophthalmologist in London with NHS practices based at Moorfields Eye Hospital and Guy's & St Thomas' Hospitals NHS Foundation Trusts. She is privileged to have set up and works with an amazing multidisciplinary team, to deliver a multi-award-winning patient-centred service in Idiopathic Intracranial Hypertension, developed in partnership with people with IIH. Dr Wong is also certified in Lifestyle Medicine and encourages lifestyle approaches for the health and wellbeing of her patients, and where possible ways to manage their condition through lifestyle measures. She is also active in neuroscience and neuro-ophthalmology research, including the clinical applications of lifestyle and mindfulness interventions. Dr Wong is passionate about supporting and empowering people with IIH and is incredibly honoured to be the Patron for IIH UK charity.
Trustees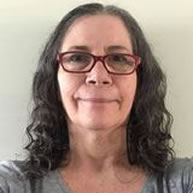 Shelly Williamson - Chair

My daughter was diagnosed with IIH in 2007 at the age of 13. At that time I was working as an Ofsted Registered Childminder working with Sunderland Social Services offering respite care. It soon became apparent that I could no longer do this whilst caring for a child with a chronic illness so had to give it up.
When my daughter was diagnosed with IIH I asked the consultant for information about IIH and was told there is none and to google it when I got home. I did just that and found the former IIH Support forum where I volunteered and became a moderator. Soon after, I was invited to join the team and was instrumental in getting the IIH UK Charity off the ground. First as Treasurer, then Secretary and I now hold the position of Chair. I have spent the last 13 years working as a volunteer for IIH UK. During this time I have taken an active role in supporting others with IIH, attending conferences and taking an active part in the charities activities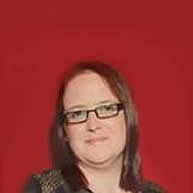 Clare Parr - Liaison Rep and Acting Secretary

I was diagnosed with IIH in 2005 and found a small UK based support forum created by a nurse whose Mum had IIH. This was invaluable for me as so much was unknown. I found support and friends for life. A small group of us felt we needed more support and focus on IIH in the UK, by 2008 IIH UK had its first conference and AGM.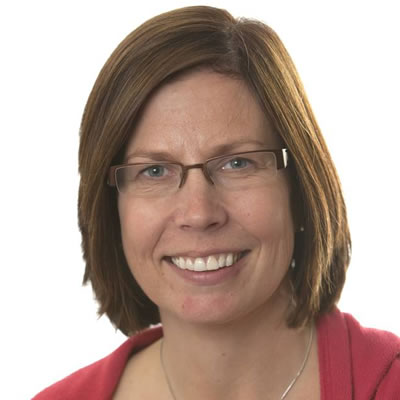 Amanda Denton - Research Representative

I was diagnosed with IIH in 2014 and found the lack of information and awareness was a barrier to mine and my families learning to live with this condition. I was a lecturer in Physiotherapy at Plymouth University and lead a MSc in Neurological Rehabilitation. I am a Trustee and Research Rep for IIH UK.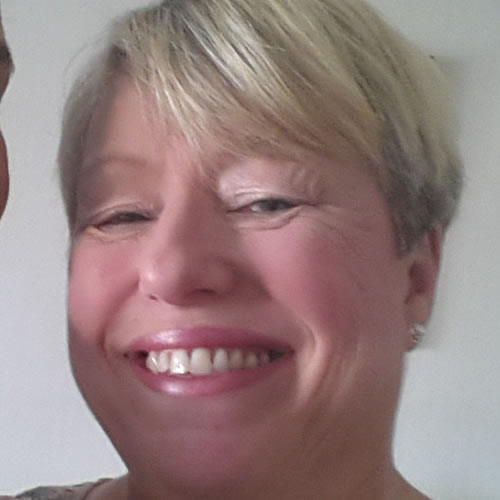 Betsy Clarke - Treasurer

My name is Betsy Clarke and I joined the IIH UK Team when my daughter Hollie (who is a secondary school maths teacher), was diagnosed with IIH in 2018. I wanted to help raise awareness and support for this terribly under-mentioned and under-funded condition. I began volunteering as Accounts Representative at the 2019 AGM and am now Treasurer.
---
Representatives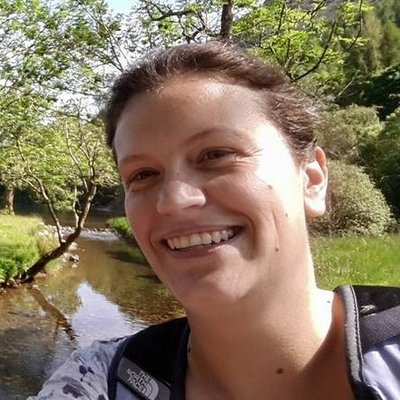 Krystal Kirkby - Research Representative

I was a lecturer in Biomedical Science and Public Health at the University of Derby and have research interests in molecular nutrition. I was diagnosed with IIH in 2014 and was shocked by how little was known about the condition. I officially took the position of research representative for IIHUK in 2016. In this role I work closely with clinicians at University Hospitals Birmingham on various projects, as well as conducting patient centred research through the charity.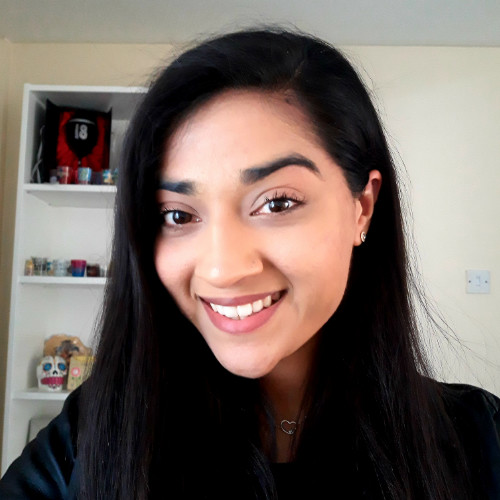 Nisha Sedani - Research Representative
Hello, my name is Nisha and I am a Research Representative at IIH UK. I suffered from IIH as a young adult and it was during this time that I was extremely frustrated at not being able to express my overwhelming pain, frustration and confusion. By joining the team at IIH UK, I feel that I am able to bring my experience to enable us to gain a better understanding of the causes and treatments for IIH. I am excited to be part of the team at IIH UK, working together to enable further awareness and campaigning for improvement for the lives of patients and families affected by IIH.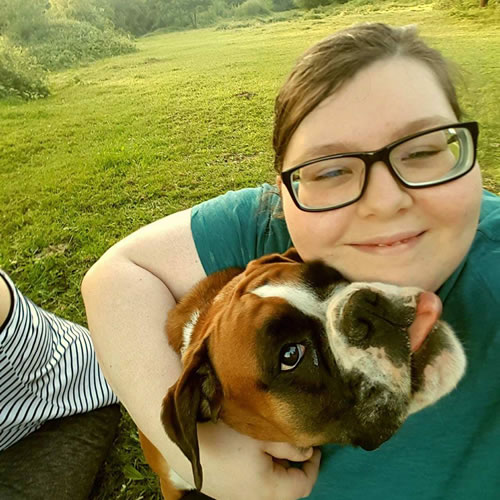 Letty Jones - Publicity/ Newsletter Representative

Hi, my name is Letty! I'm the Newsletter and Publicity Rep here at IIH UK. I was diagnosed with IIH in 2015 and had a shunt fitted a year later. I have a few other conditions including Lupus and Ehlers-Danlos Syndrome. (I know it sounds like a superhero name... it kind of is! I'm super bendy!) I'm the world's biggest clutz! If something is breakable, you can be sure I'll probably break it. This includes myself! I'm pretty shy until you get to know me and then I don't shut up... I'm also autistic and like to spew reams of information at people. Ask me anything; just be prepared for the long answer!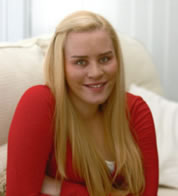 Katie Williamson - Shop Representative

Hi, I'm Katie and I was diagnosed with IIH in 2007 when I was 13. I was quite poorly the first 6 years or so after my diagnosis but have now been fairly stable since 2016. I run the shop here at IIH UK.
I am autistic with PDA and as well as IIH I also have epilepsy, asthma and IBS. I don't let my illnesses rule my life though and love to ride horses. I ride at my local RDA centre and dressage is my passion.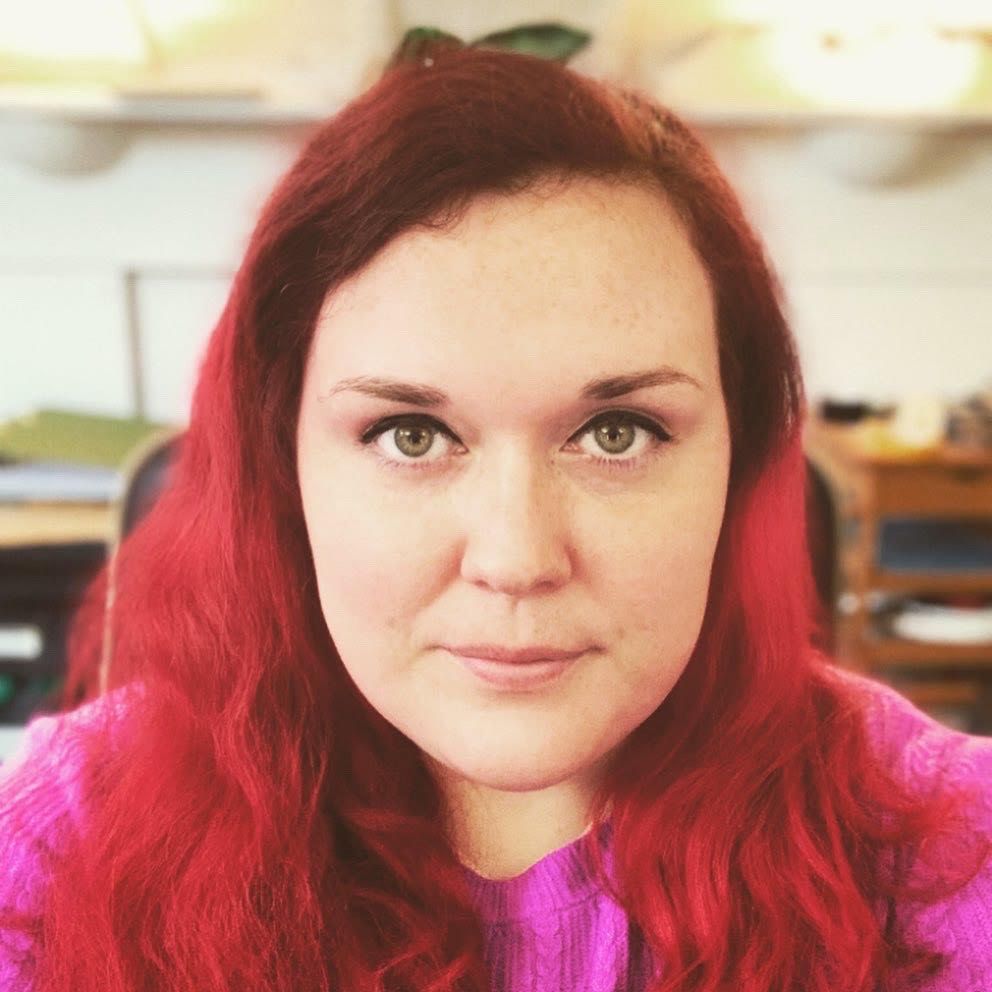 Mellissa Fisher - Arts and Culture Representative
I am a British artist whose work explores the relationships between nature and the self. Past works have involved using casts of my own body and the bacteria that live on it to visualise the invisible world on our skin. I graduated in 2016 from the MA Art and Science course at Central Saint Martins and have since undertaken major commissions for the Eden Project and the BBC. In 2016 I was commissioned by the BBC to create a large-scale microbial sculpture which formed a central theme of the documentary "Michael Mosely verses the Superbugs", first shown on BBC4 in May 2017 and has now been shown internationally. I have extensive experience working collaboratively with scientists and leads a range of participatory workshops exploring art and science. My most recent works are surrounding invisible illness and Idiopathic Intracranial Hypertension (IIH) which I was diagnosed with in 2018. www.mellissafisher.com@mellissafisherartist.

---
IIH UK HOPE PROGRAMME FACILITATOR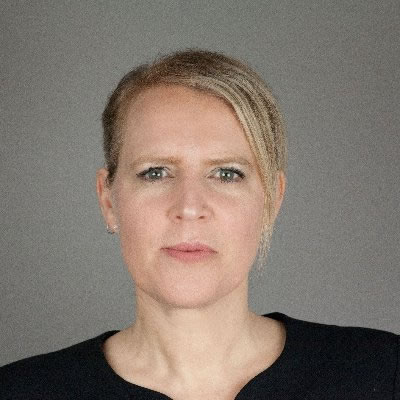 Laura Kerbey

My son Fin was diagnosed with IIH just after his 11th birthday. It was an absolute roller coaster ride for us. I had never heard of IIH before Fin's diagnosis, so it completely turned our lives upside down when my previously healthy son became so unwell. After 2 and half years of hospital appointments, lumbar punctures, shunt surgery and 2 revisions I am pleased to say Fin is now well again. My work involves supporting children with additional needs and their families, and so I now hope to use all my professional skills and personal knowledge of IIH to help support others. The IIHUK Charity provided invaluable support to me when Fin and I really needed it, previously I was the IIH UK teams Assistant Publicity Rep but I am proud to now be facilitating their HOPE Programme.
Selected references:
Mollan SP, Markey KA, Benzimra JD, Jacks A, Matthews TD, Burdon MA and Sinclair AJ. A Practical approach to, Diagnosis, Assessment and Management of Idiopathic Intracranial Hypertension. Practical Neurology (accepted for publication 15/04/2014)
Sinclair AJ, Burdon MA, Ball AK, Nightingale NG, Good P, Matthews TD, Jacks A, Lawden M, Clarke CE, Walker EA, Tomlinson J, Stewart PM, Rauz S. Low calorie diet and intracranial pressure in idiopathic intracranial hypertension: a prospective cohort study . BMJ. 2010 Jul 7;341:c2701
Sinclair AJ, Kuruvath S, Sen D, Nightingale PG, Burdon MA and Flint G.Is Cerebrospinal Fluid Shunting in Idiopathic Intracranial Hypertension Worthwhile? A 10 year review. Cephalalgia 2011 Dec;31(16):1627-33
Ball AK, Howman A, Wheatley K, Burdon MA, Matthews T, Jacks AS, Lawden M, Sivaguru A, Furmston A, Howell S, Sharrack B, Davies MB, Sinclair AJ, Clarke CE. A randomised controlled trial of treatment for idiopathic intracranial hypertension. J Neurol. 2011 May;258(5):874-81.
Sinclair AJ, Walker EA, Burdon MA, van Beek AP, Kema IP, Hughes BA, Murray PI, Nightingale PG, Stewart PM, Rauz S and Tomlinson JW. Cerebrospinal fluid corticosteroid levels and cortisol metabolism in patients 1 with Idiopathic Intracranial Hypertension: a link between 11β-HSD1 and intracranial pressure regulation? J Clin Endocrinol Metab. 2010 Dec;95(12):5348-56