Parents, Carers and Family
Caring for someone with IIH can be very wearing and tiring both emotionally and physically and carers may also need support. Ensure that you make time for yourself, rest or go out and meet friends.
You may also find it useful to share your experiences with other carers. Your local council will be able to help you find sources of help in your area such as your local carers' association, your local Citizens Advice Bureau are also a good source of information.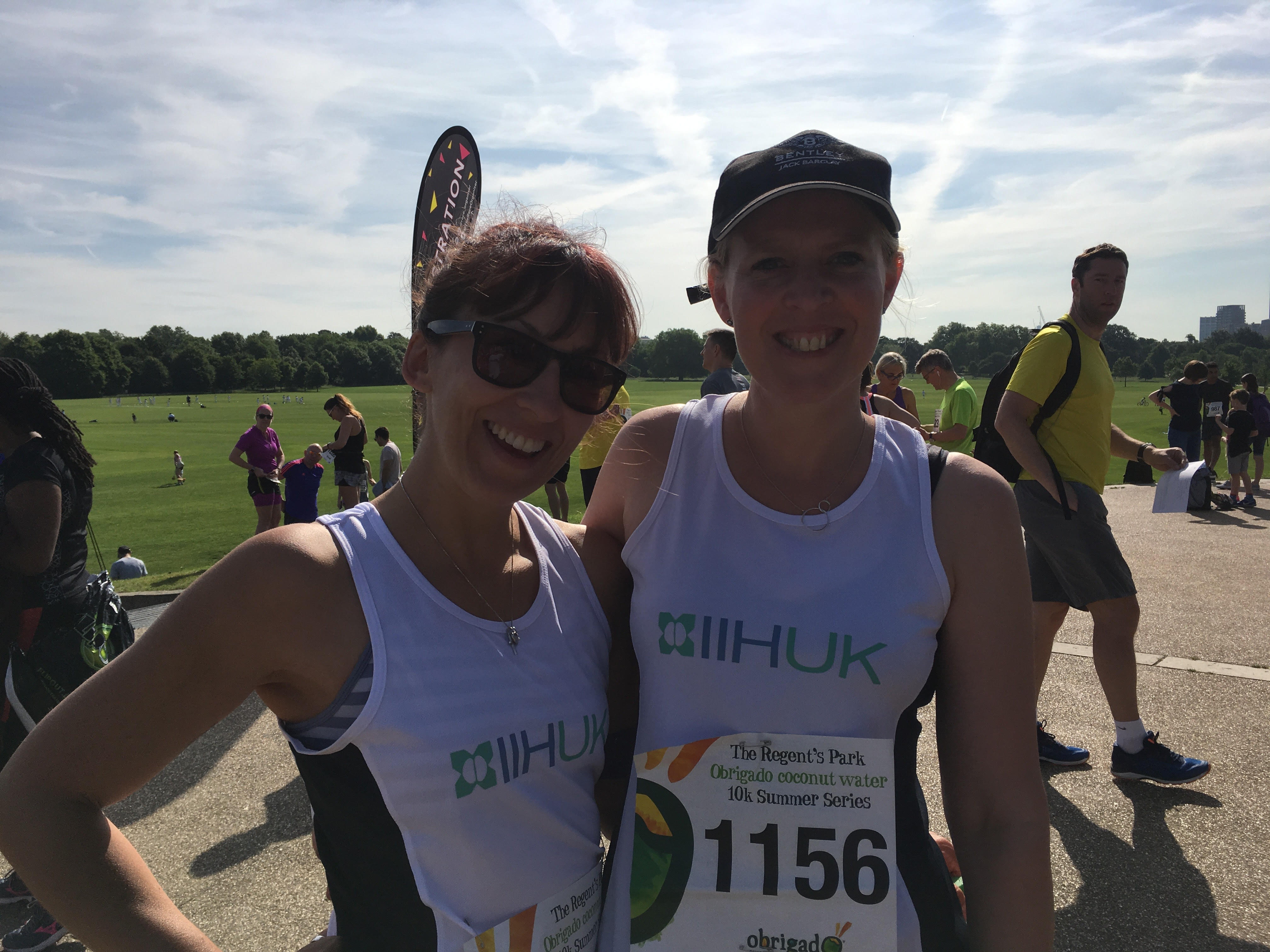 ---
The Hope Programme
IIH UK is delighted to be working with The HOPE programme to develop and deliver a health and wellbeing intervention specifically designed for adults with Idiopathic Intracranial Hypertension. The course is based on positive psychology, mindfulness and cognitive behavioural therapy. HOPE has an established tract record of designing and delivering bespoke programmes for people living with long term conditions that impact positively on their wellbeing. IIH UK applied for and received a National Lottery Community Fund Grant in 2021 to support the development of this bespoke programme. In 2021 people with IIH and professionals working with people with IIH took part in Co-Creation sessions with The HOPE project team to look at what elements the course should contain. The HOPE course is free for all members of IIH UK and the first course is planned for March 2022. The course is virtual with opportunities to meet other people with IIH.
To join IIH UK click here. Details and dates of upcoming courses will be updated in the IIH UK members area soon.
---
What is IIH?
Idiopathic intracranial hypertension (IIH),also known as benign intracranial hypertension or pseudotumour cerebri, is a condition with an unknown cause or causes. The condition is associated with raised fluid pressure around the brain. The fluid that cushions the brain is called cerebrospinal fluid (CSF).
It can cause disabling daily headaches and visual loss, which can be permanent. The raised brain pressure can press the nerves supplying the eye (also known as papilloedema) and this can affect vision.
The most common symptoms of IIH include:
Headaches

Visual obscurations

Pulsatile tinnitus

Back pain

Dizziness

Neck pain
Less common symptoms that are sometimes reported include:
Blurred vision
Memory problems
Nerve pain
Double vision
Read the consensus guidelines on IIH management here:
https://jnnp.bmj.com
---
TREATMENTS AVAILABLE FOR IIH
Medical treatment
The most commonly prescribed medication is Acetazolamide (Diamox), a carbonic anhydrase inhibitor used for glaucoma, some types of epilepsy and fluid retention. It reduces CSF production in most patients. Nearly all patients taking Diamox suffer side effects, tingling of the fingers and toes are the most common. Patients prescribed Diamox or any other diuretic should have their progress monitored closely and have regular blood tests. They may be advised to increase their intake of potassium as the body's natural stores can be depleted. As well as standard Diamox a sustained release form of the drug is also available, 'Diamox SR'. Many patients find that the side effects are reduced in comparison with the standard form. Furosemide, a diuretic, is sometimes prescribed but has been proven to have little effect on raised ICP.

On occasion Furosemide and Diamox are used in conjunction with each other. In extreme cases where sight is threatened patients may be treated with a short dose of steroids. Other medications prescribed include Topirimate, Amitriptyline and more. Analgesic's (pain killers) are used to treat the pain associated with IIH headache, with varying degrees of success. As with all pain killers care must be taken as many can be addictive and cause medication overuse headache to our MOH leaflet here and some can have severe side-effects.
Some IIH patients are treated with therapeutic lumbar punctures (LPs) to remove excess CSF on a regular basis.
Non invasive pressure testing is just starting to be evaluated in the UK. Its disadvantage is that no CSF can be drained off to reduce pressure by this technique. Nevertheless, it is also being evaluated by NASA Space Agency for possible use as a CSF pressure measuring device on future space missions as some astronauts have developed IIH-like symptoms during prolonged weightlessness.
Weight Loss
There is now definitive evidence that weight and IIH are related. Weight loss has been shown to be the only treatment to modify the underlying condition. Over 90% of patients diagnosed with IIH are overweight women, suggesting that there is a link between obesity and IIH. Recent studies have shown that weight loss is an effective treatment to reduce papilloedema and headaches, putting IIH in to remission. The IIH:WT has shown that a 24% reduction in body weight is required to normalise Intracranial Pressure (ICP) reduce headache and improve quality of life.